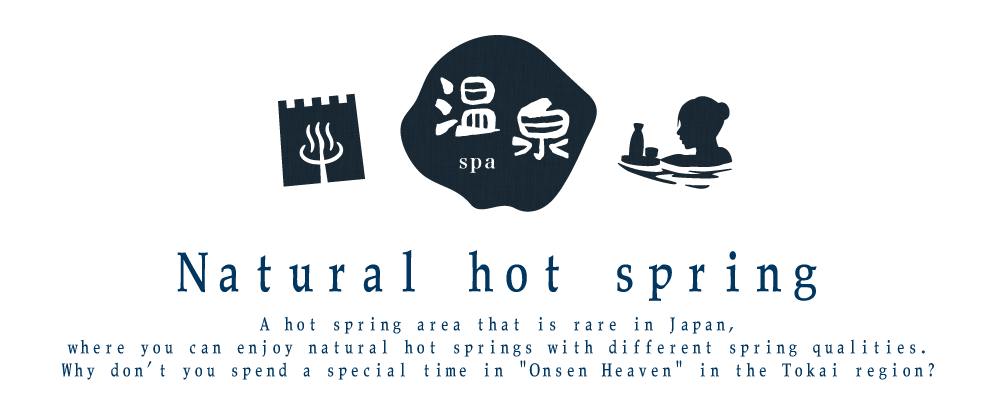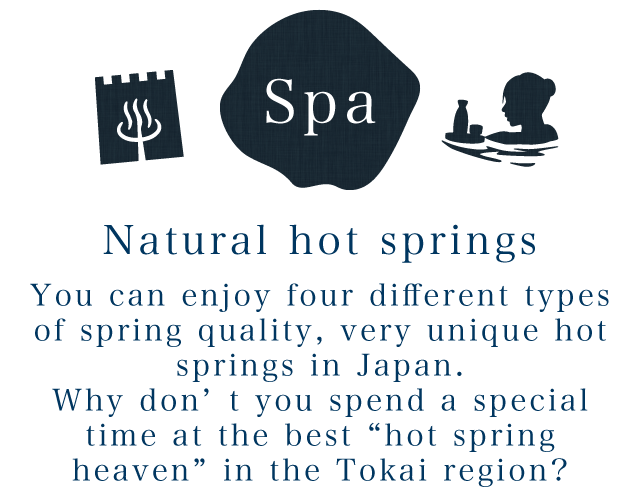 ---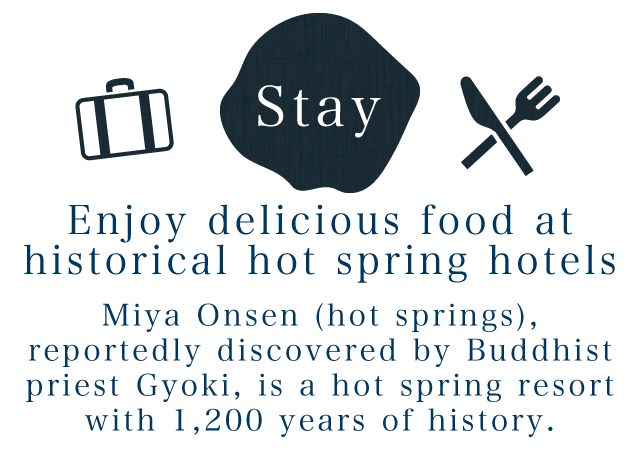 Various accommodation

Various accommodation

At large Japanese-style inns, you can enjoy natural hot spring in a large public bath and outdoor bath. Also, yukata (simple kimono) and other amenities are available. They mostly offer tatami-rooms, but some of them offer western-style bedrooms.




Fresh seafood

Fresh seafood

You can enjoy Japanese cuisine using a lot of fresh seafood at Miya Onsen (hot springs) near the sea. Please enjoy authentic Japanese food at the Japanese-style inn where you can appreciate Japanese traditional culture.
---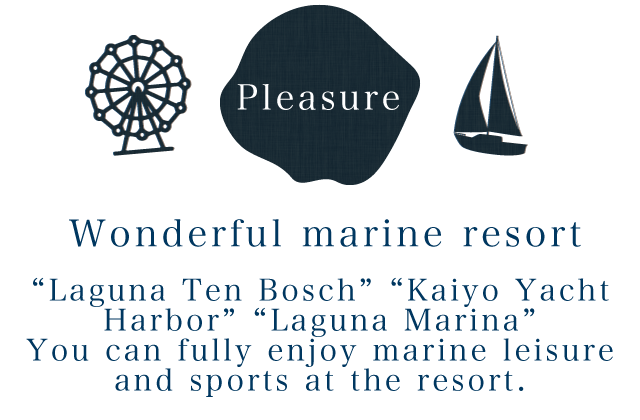 "Laguna Ten Bosch", a theme park near Miya Onsen (hot springs), is popular because of all kinds of entertainment: playing, eating, shopping, watching, and experiencing.
---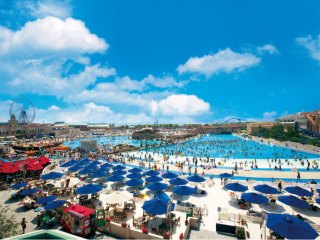 Lagunasia
Lagunasia
A theme park with a swimming pool, theater, and flower zones. Attractions are also popular.
---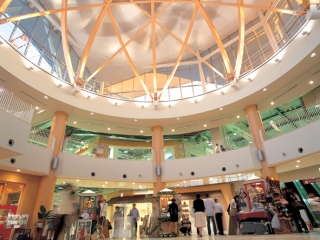 Festival Market
Festival Market
Wonderful place for shopping near the sea, with a shopping outlet, restaurants, and fish market.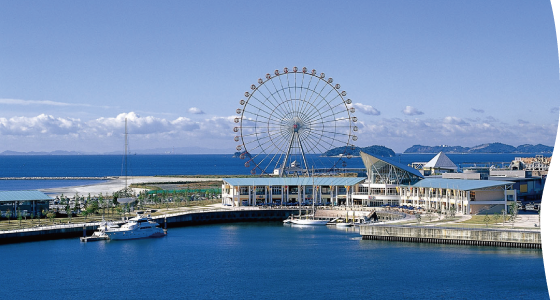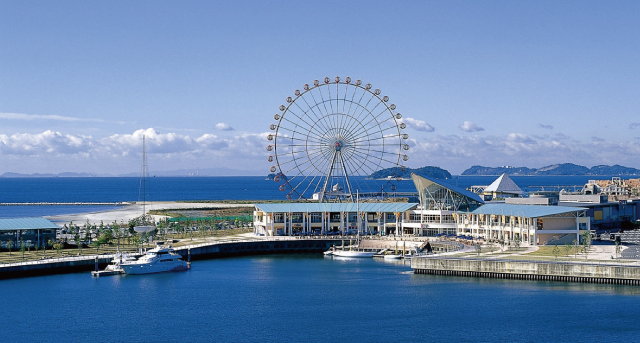 ---


In Gamagori city, marine sports are very popular. You can see yachts, kayaks, and cruisers on the sea. Also, the world yacht race championship is held there.
---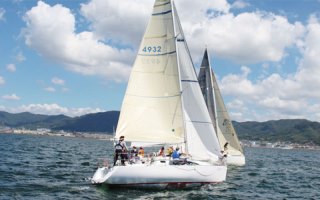 Kaiyo Yacht Harbor
Kaiyo Yacht Harbor
People can readily use this yacht harbor.
---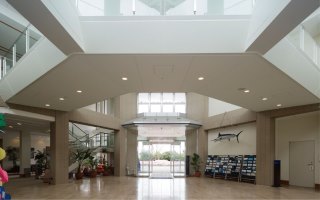 Laguna Marina
Laguna Marina
The best place for marine leisure.
---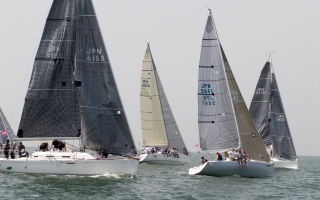 Erika Cup Yacht Race
Erika Cup Yacht Race
The largest-scale yacht race in Japan. You can watch it from a sightseeing boat.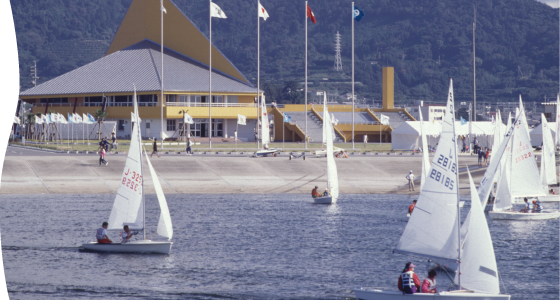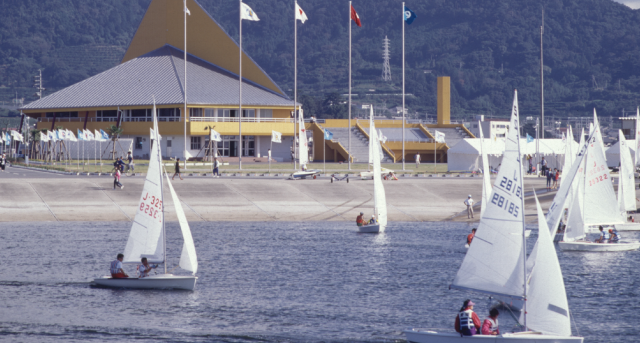 ---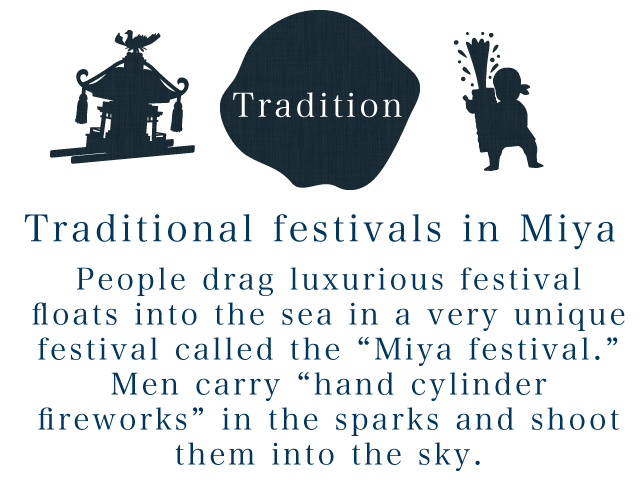 Miya Festival

The Miya Festival, held in autumn every year, has a 300-year history. You can enjoy the children's dance and festival music. At the end of the festival, about 100 men drag huge "Dashi (festival floats)" into the sea. You will enjoy this spectacular "festival parade in the sea".




Hand cylinder fireworks

You can watch hand cylinder fireworks everywhere at summer festivals in Miya. About ten or more meters of fire pillars are blown up into the sky from 1m hand tubes. You will be overwhelmed by dynamic fire pillars shooting up into the night sky.
---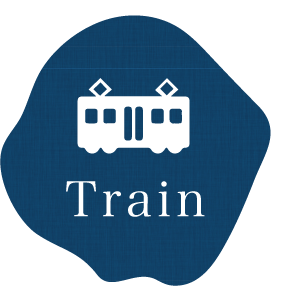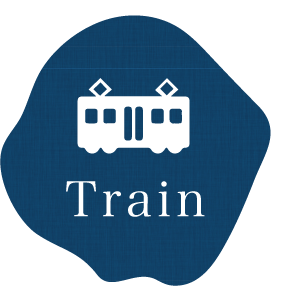 From Mikawa Miya Station, Tokaido Line, JR Tokai
About 5 minutes by route bus, taxi, or shuttle bus of an inn or hotel, or about 25 minutes on foot
From Miya Onsen bus stop or Miya Onsen-mae bus stop by Meitetsu bus operating every 2 hours
---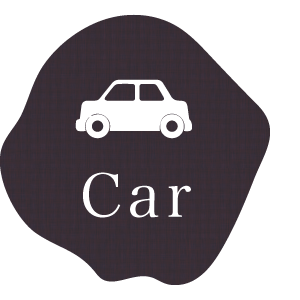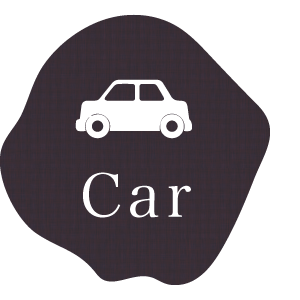 About 20 minutes from Otowa Gamagori I.C. of Tomei Expressway through Orange road
About 40 minutes from Toyokawa I.C. of Tomei Expressway through national highways 151 and 23
About 40 minutes from Okazaki Higashi of Shin-Tomei Expressway through national highway 1 and Orange road
---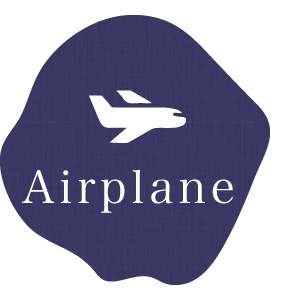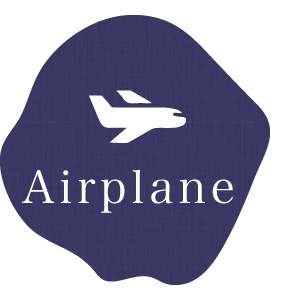 About 80 minutes by car and about 120 minutes by train from Chubu Centrair International Airport
---
---